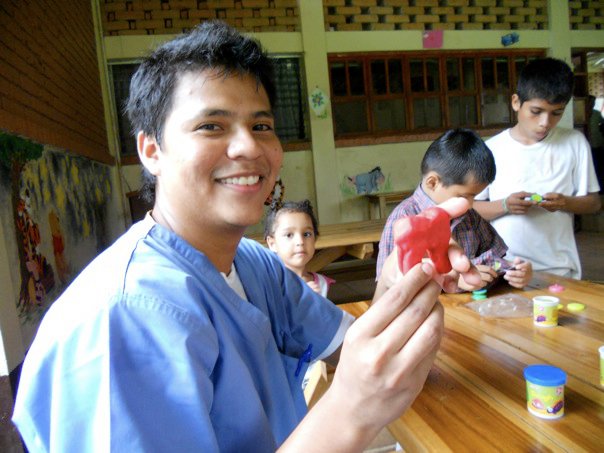 PRIMARY Oral HEALTH CARE IN THE INDIGENOUS COMMUNITY of Sutiava, LeON - NICARAGUA.
This project aims to provide primary oral health care to the general population of the Indigenous Community of Sutiava located in the city of Leon, department of Leon; providing dental education and basic dental services in order to improve the oral health of the population and therefore their quality of life.
List of services
Oral Health Education.
Dental cleanings.
Topical fluoride treatment (T.F.T.).
Pit and fissure sealant treatments.
Dental restorations.
Dental extractions.
Continuos Education Program
Theoretical-Practical Course of fixed ORTHODONTIC FOR THE general DENTIST
This course aims to acquire the basic theoretical and practical knowledge in fixed orthodontics for the correct diagnosis, prognosis and treatment planning of malocclusions.
contents
Introduction to Orthodontics.
Growth and Development of the Craniofacial Complex.
Diagnosis in Orthodontics.
Malocclusions.
Discrepancies.
Cephalometric Analysis.
Mechanotherapy and Biomechanics.
Orthodontic Instruments and Materials.
Orthodontic appliances.
Containment.
Occlusion and Orthodontics.
COURSE OF DENTAL OCCLUSION AND TEMPORO-MANDIBULAR DISORDERS
Occlusion concepts are found in all the processes of prevention and rehabilitation, and therefore the integration of basic knowledge i occlusion allows the dentist to perform a comprehensive assessment on a functional basis for the benefit of the health of the stomatognathic system, and therefore the wellness of the patient.
This course aims to define the concepts related to dental occlusion, the biomechanics of the stomatognathic system and to recognize the etiology, diagnosis and treatment of temporomandibular disorders.
contents
Dental occlusion: Introduction and Concepts.
Functional Anatomy.
Etiology, Diagnosis and Treatment of TTMs.
Articulators in dentistry.
Occlusal therapy.